| | |
| --- | --- |
| SERVICES AVAILABLE | |
The main store is located 300 meters from the beach and playground (click for map). Adjacent to our business is a Provincially-owned Campground with Service Center that has 79 well maintained sites for RV's and Tenters.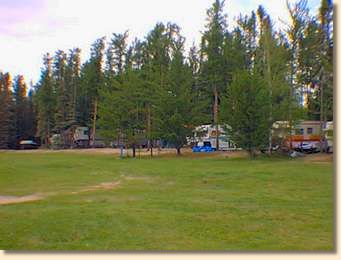 RV Sites

CABINS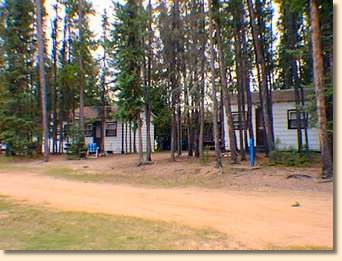 We have 8 Cabins to rent. Our cabins are located close to the store. They are classed as Non-Modern. That means that they do not have any running water in them. We do have a Washroom/Shower house building located in with our cabins. We also have outside water taps scattered throughout the cabin area.
They contain : fridge, stove, heater, dishes, cooking utensils/pots/pans. A noteworthy point about our cabins is they are CLEAN. A fire pit and picnic table at each cabin will give you a place to have an easy outdoor meal like a wiener roast.
We do not supply bedding. We do not head charge BUT we do not want unreasonable overcrowding. The cabins are very adequate for the intended number of guests. Pets are allowed in the cabins.
RATES
Cabin with 2 double (54") beds ....... $95 /night
Cabin with 3 double (54") beds ....... $120 /night
Rates subject to change without notice
Boat/motor rental ........ $110 /day
site map and site search