Fishing in the Narrow Hills Provincial Park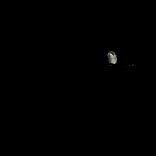 You'll get hooked on the abundance of lakes and streams the area has to offer. The many species of fish will keep any angler happy. Most of the lakes are small but are home to some of the finest catch found anywhere.
Lower Fishing Lake itself has NORTHERN PIKE and WALLEYE, and even on windy days there is usually a calmer side to this lake. But even when the waves are big, there are many smaller, more sheltered lakes close by. Our lake map identifies 46 lakes and creeks within 1/2 hour of here - and these are only the ones that are easily accessible and have an active population of fish in them!
Several other lakes in the area have PIKE and WALLEYE as well. But even though Narrow Hills is well known among anglers for some of the best PIKE and WALLEYE fishing in North America, in this park TROUT is king. What's your fancy ? . . RAINBOW, BROOK, BROWN, SPLAKE, TIGER, and LAKE TROUT . . . we have them all - and some real whoppers, too. Zeden Lake even has KOKANEE SALMON!
But just exactly where are the fish? Check out the Saskatchewan Environment maps, or Pine Ridge Resort's own INTERACTIVE FISH MAP ! And while you are at it, why not have a look at the DEPTH MAPS included on our site!
NEWS FLASH!!! Sask Tourism has just announced the launch of iFish Saskatchewan, an app for iPhone, iPod Touch and (coming soon) iPad loaded with information about fishing in Saskatchewan. More on this app here.

Not sure what kind of fish you caught? Check out our interactive FISH SPECIES IDENTIFICATION GUIDE. (Try it! It WORKS!)
"There's no better area in the province for TROUT," says Narrow Hills conservation officer Larry Slater. "I don't care what anybody says."
"Shannon Lake is one of the best BROWN TROUT areas of the province, and they pull 30-pound lakers (LAKE TROUT) out of Little Bear (Lake)."
And if it's stream side fishing for BROOK TROUT you are after, there are brookies a-plenty in our creeks and rivers!
The fish caught in Northern waters are incredibly heathy and tasty, particularly when cooked over an open fire (check out the Recipe Page!), and shared with family and friends . . .
Pine Ridge Resort supports "Catch and Release" fishing, and encourages you to be conservative when it comes to killing fish. Practicing conservation will provide fishing for generations to come. Enjoy the sport. It's one of the greatest.

ENSURE FISHING FOR THE FUTURE BY
LIMITING YOUR CATCH - - - NOT CATCHING YOUR LIMIT
"Trout only live in beautiful places . . . "